x ray
Posted:
Sat Apr 17, 2010 2:15 am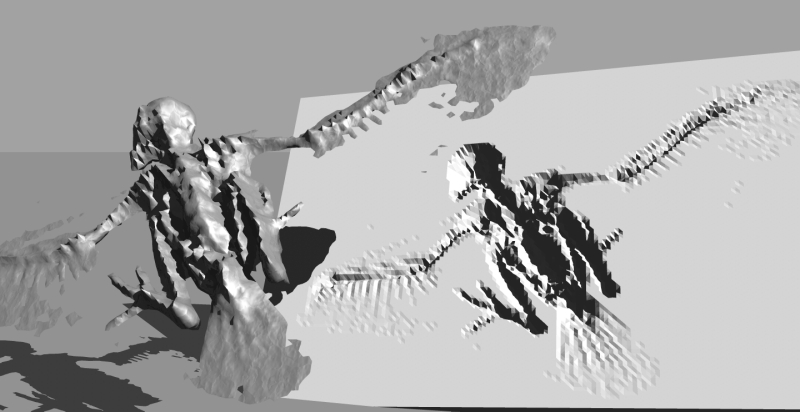 inflate of a (low res) bird xray (from a negative and a positive)
i thought this may be interesting to some users
but will take a bit of explaining
i was interested in a few fossils of feathered dinosaurs and started looking at xrays of modern birds. it suddenly struck me that curvy would be good for inflating x ray images.(they are made up of gray shades)
so i tried it
points of interest
1 - curvy can be used to get some interesting base shapes from x rays
2. there appears to be a direct relationship between the fact that an xray picks out the densest material and the fossil which seems to preserve densest material. So the curvy inflates are very like fossils.
3. it seems to suggest there could be some interesting results from inflating fossil images (that might show them in a different way)