Here's another character for my game. It is about half and half Curvy maps and mesh sculpting - with the mesh sculpts made out of of merged lathes.
The trickiest bit was the shoulder guard, which I made by subtracting two lathes from a disc shape - first to make it hollow, then to cut it in half.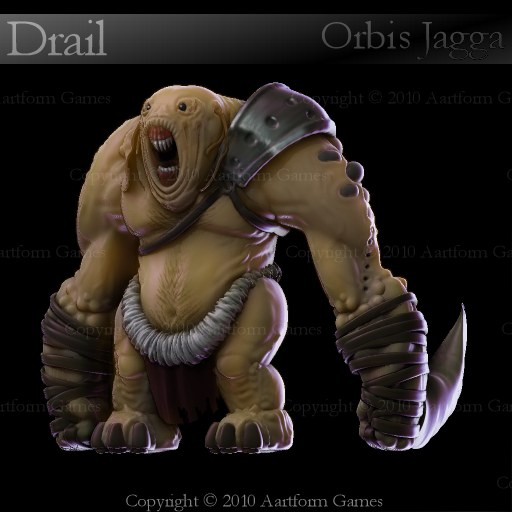 Rendered in Experimental Rendering Engine.
Creature Concept by Mack Sztaba.